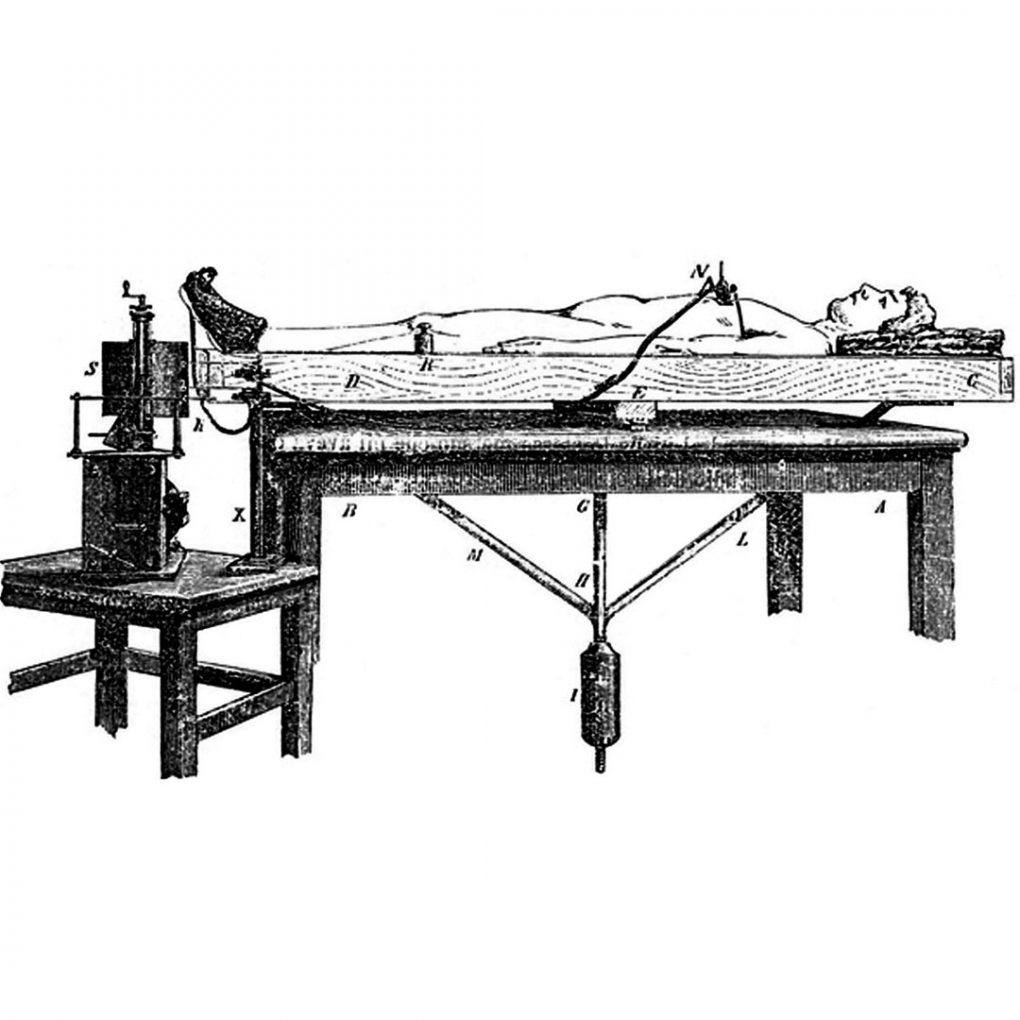 SLEEPING BODIES: Observation, Calibration, and Control – February 22, 6-8pm Conversation & Reception
A public conversation on the relation between science, technology, space, and the sleeping body. This talk brings together Jonathan Crary, the author of 24/7: Late Capitalism and the Ends of Sleep, with Kenton Kroker, the author of The Sleep Of Others and the Transformation of Sleep Research, and Robert Kirkbride, author of Architecture and Memory. This conversation is part of the multi-component exhibition and public events program entitled TEST BED: a Sleep Forum, to be held in the Aronson Gallery, Parsons New School University, 66 5th Avenue, NYC February 17 – March 10, 2018.
As popular culture has increasingly sought to optimize sleep and to comfort the sleeping body through monitoring, accessorizing, and medicating the eight-hour sleep cycle, recent scholarship has depicted a denaturalized sleep located within the institutional spaces of the laboratory and the asylum as well as the extended political spaces of global capital. The resulting historical contexts address the subjection of sleep to scientific experiment, medical scrutiny, and managerial efficiency. As one in a series of events from TEST BED, Pillow Culture is pleased to present this evening's wide-ranging conversation on the contemporary experience of sleep.
Reception to follow.
Hosts: Natalie Fizer, co-founder of Pillow Culture & Assistant Professor of Architecture at Parsons; Emily Stevenson, co-founder of Pillow Culture; Alfred Zollinger, Associate Professor of Architecture and Interior Design
Speakers:
Jonathan Crary, author, 24/7: Late Capitalism and the Ends of Sleep, Meyer Schapiro Professor of Modern Art and Theory at Columbia University, founding editor of Zone Books
Kenton Kroker, author, The Sleep of Others and the Transformations of Sleep Research, Associate Professor, Department of Science and Technology Studies, University of York, Canada
Robert Kirkbride, author, Architecture and Memory, Dean of the School of Constructed Environments Parsons New School
Hosted by MFA Iterior Design, Parsons, The New School
image credit: Angelo Mosso's "Human circulation balance" (1890) machine worked like a seesaw to measure blood flow changes to the brain
sponsor: Leesa sponsor in-kind: Glant Textiles