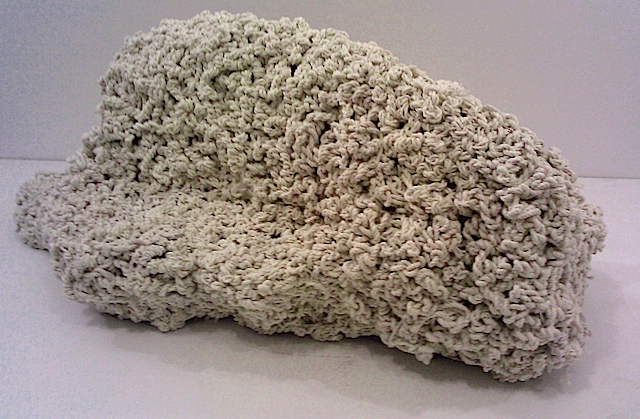 PILLOW Culture are semi-finalists in Design Museum Boston Street Seats Design Challenge
designmuseumboston.org/streetseats/
 Knot: A twisting, turning, tying, knitting, or entangling of ropes or parts of a rope so as to join two ropes together or make a finished end on a rope…
 The KNOT bench takes its cues from the rich maritime and nautical history of Fort Point Channel which ocean-going sailing vessels once populated. Essential to every sailor and seaman was the knowledge of rope knotting and tying. Used in rigging, docking, mooring, anchoring, and netting, nautical tying had a functional as well as a decorative role. Sailors would use their knot tying skills to produce "knot art" when they had time off during the "dog watch."  This form of knot art resulted in maritime objects of extraordinary beauty such as boat fenders made of woven rope that cushioned a blow from another vessel, or early nineteenth-century ceramic jugs whose knotted covers acted as a protective cushion.  These artifacts along with various knots such as the cow hitch, lark's head, and reef knot, served as inspiration for KNOT bench.

The KNOT bench features an innovative mix of materials and construction techniques. Evoking a Victorian circular settee, KNOT bench is specifically designed to engage users of different ages with its varied seat heights. This omni-directional bench will be installed in a park setting along Boston's historic Fort Point Chanel linking the waterfronts of downtown and South Boston- a seam between the Financial District and the emerging Boston Innovation District.
BIRTH of the Bench
In the studio with PILLOW Culture collaborators JJ Chun and Sutton Murray producing the beginnings of a working prototype for KNOT bench.