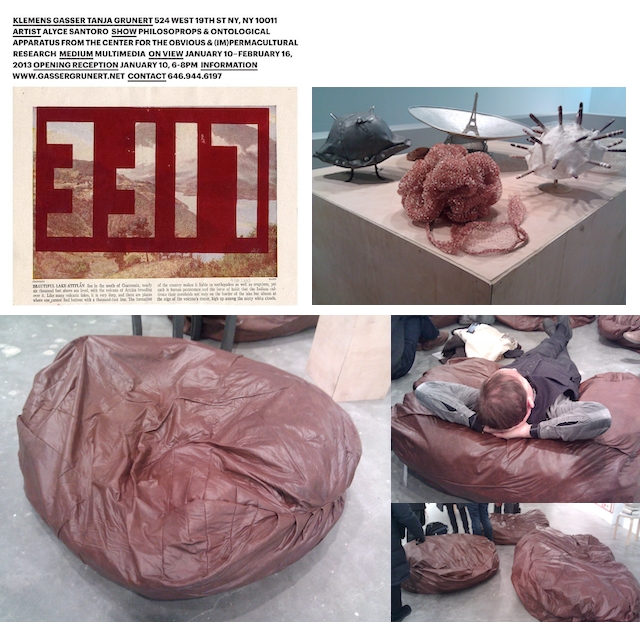 Alyce Santoro: Philosoprops & 
Ontological Apparatus From The Center For The Obvious & (IM)Permacultural
January 10 – February 16, 2013 
Klemens Gasser & Tanja Grunert
Alyce Santoro, inventor of Sonic Fabric and a Pillow Culture contributor, has a fantastic show at Klemens Gasser & Tanja Grunert Galley, 524 West 19th Street NY, NY.  On view is Alyce's beautiful copper tufted headpiece, Orieller: Listening Pillow, originally included in Pillow Pageant. Also sit on one of Alyce's raisin pillows and contemplate the expansion of the universe.