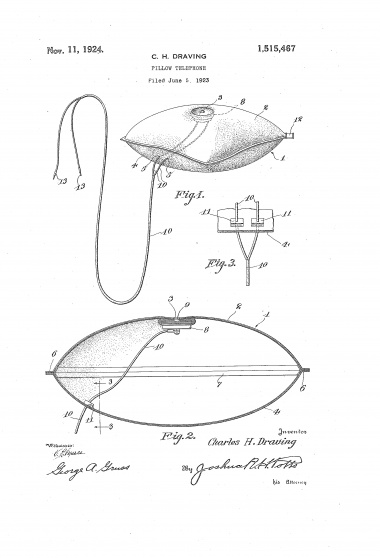 Pillow Culture Curates: U.S. Pillow Patents 1897 – 2010
Pillow Culture chosen by A.I.R. Gallery , Brooklyn, NY, to guest curate exhibition PILLOW Pageant as as part of their Open A.I.R. curatorial series.
Coming SEPTEMBER 2010
PILLOW Pageant is an online exhibition on the pillow as a cultural artifact and as an engineered object of invention.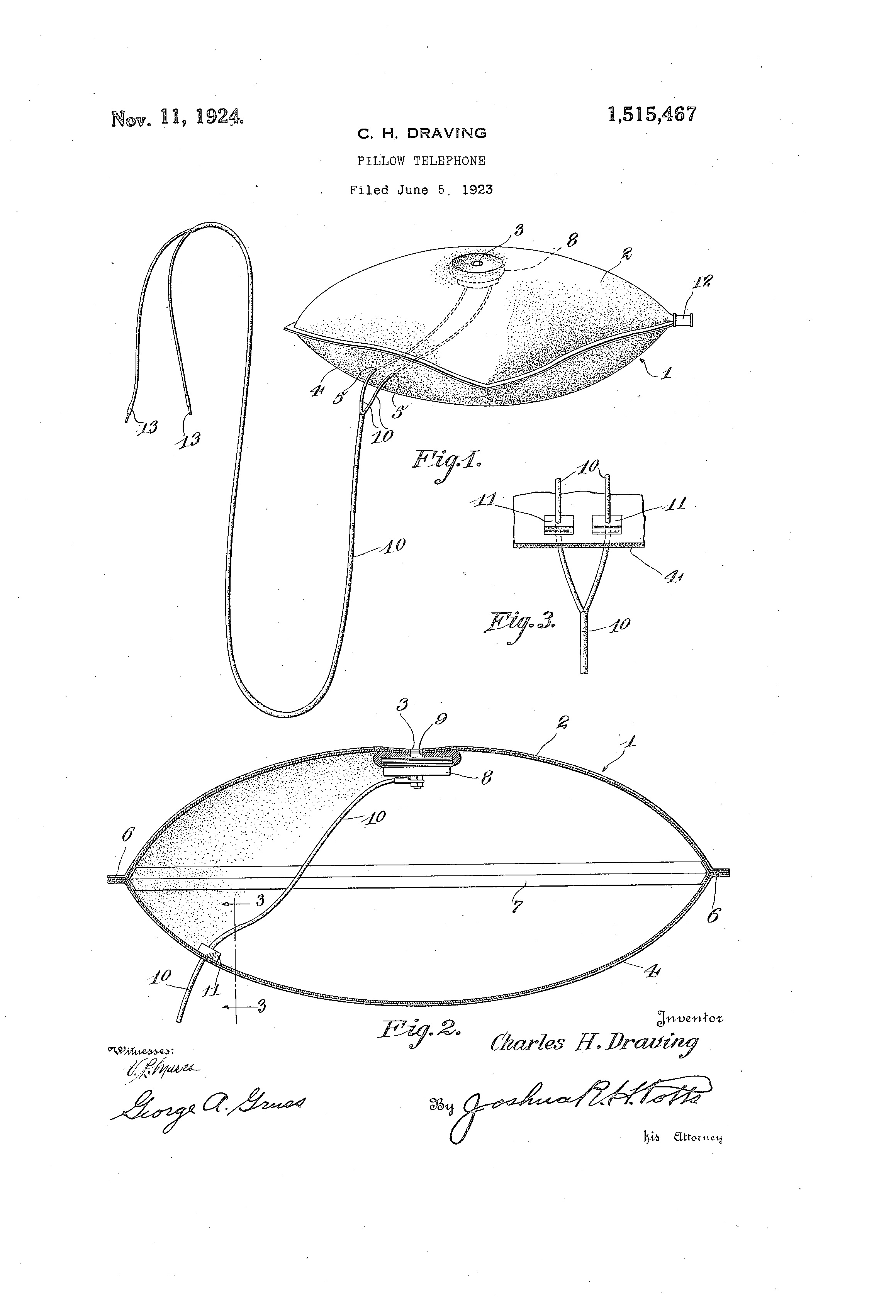 Encountered in every phase of life and universally engaged as an aid to sleep, the pillow has escaped scrutiny as a designed object. Though the pillow of pre-industrial cultures has been the subject of some anthropological interest, it is through the realms of art and invention that the modern pillow can be said to have emerged. The pillow has offered critical material for a number of artists such as Andy Warhol's mylar pillows, Yayoi Kusama's "Pillow" or Rei Naito's "Pillows for the Dead." The pillow has also been the object of a sustained effort at improvement and invention. Patent submissions document attempts to improve the pillow – to augment, support, and protect the body – as well as to invent new types of pillows. When taken together, the pillows of artists and inventors offer a record of changing notions of comfort, hygiene, beauty and intimacy. "Pillow Pageant" seeks to draw upon these two strains of pillow- making as a means to catalog a cultural history of the pillow.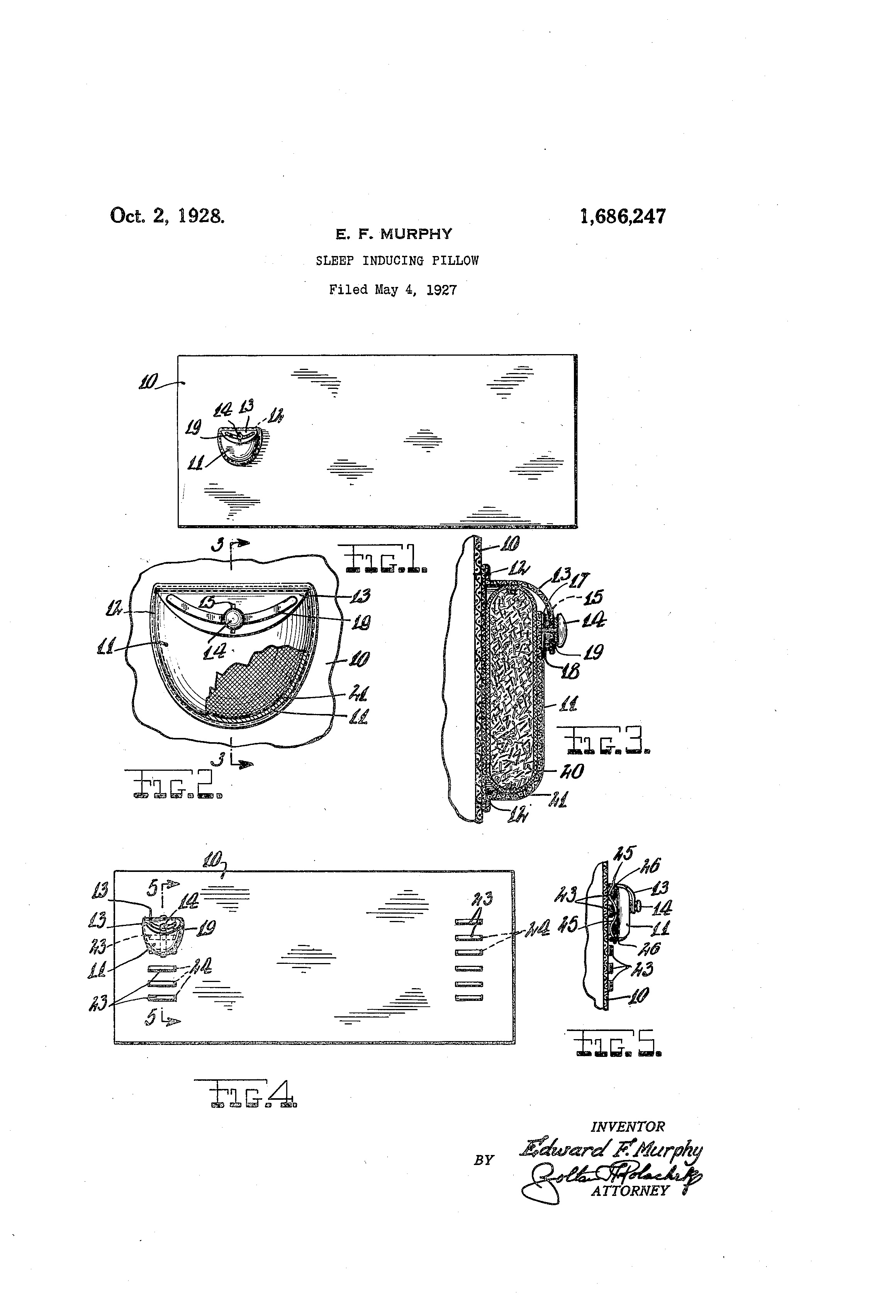 When looked at chronologically, patents for new and/or improved pillows serve to index social movements and developments in material science that highlight a broad scope of cultural concerns. Pillow patents touch every aspect of life such as birth, nursing, smell, cleanliness, sleep, temperature, wrinkles, flotation, posture, luxury, leisure, and death. Pillow patents from the 1920s offer an insight into the extent of the scientific management movement's attempts to redesign the domestic interior. Although primarily known for the reconfiguration of the kitchen and bathroom along principles of maximizing efficiency of movement and mechanizing a new standard of hygiene, the selection of pillow patents demonstrates how scientific management entered into the redesign of the bedroom by attempting to "solve the problem" of germ-free sleep exemplified by Nicholas Schenk's 1927 "Sanitary Pillow" (patent no. 1,680,069). Patents of the 1940s and 1950s chart social concerns regarding leisure, beauty and maternity evident in the examples of Yvonne Bersia Snyder's 1946 "Beauty Pillow" (patent no. 2,533,526), Vera Lobel and Samuel B. Hirsh's 1944 "Pillow and Cushion Accessory" and Arnetta Leto and Fanny Bartnick's 1951 "Pregnancy Abdominal and Casing Pillow" used to ease discomfort during birth (patent no. 2,562,725).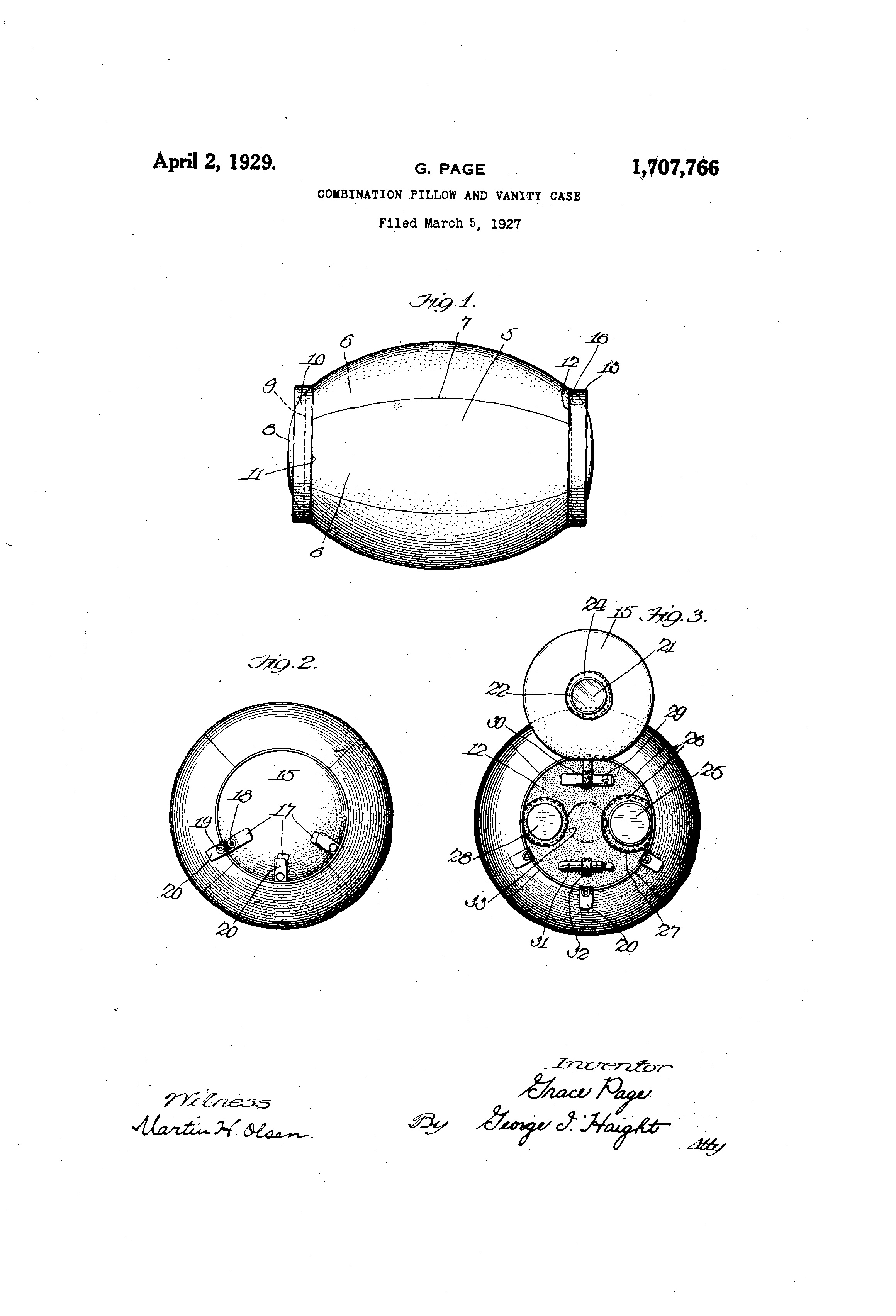 The online exhibition will juxtapose one minute films of contemporary artist designed pillows with patent drawings culled from the United States Patent Office website. Selected from the over fifteen thousand patents filed under "pillow," from the earliest 1897 "Ornamental pillow slip," to the most current 2009 "Bathtub Pillow," the patent drawings will serve as a thematic and conceptual framework for the contemporary artist/inventor pillows, briefly charting the historical and technological inventions of the pillow. The artist/inventor pillows being considered for exhibition range from one-of-a-kind "experimental" pillows to unlimited edition pillows. In conflating patent drawings with contemporary pillows, the exhibition shifts the emphasis of the pillow as accessory to the pillow as an object with a protean ability to embody a culture's therapeutic values as well as maladies.